Sally Read: Annunciation. A Call to Faith in a Broken World
Sally Read ist eine Konvertitin zum katholischen Glauben, die in der Nähe von Rom mit ihrem italienischen Ehemann lebt.
Für das Vatican-Magazin Ausgabe Oktober 2017 hatte ich sie porträtiert und über ihr Buch "Night's Bright Darkness" geschrieben, in dem sie ihre lange Reise zum katholischen Glauben beschreibt.
Sie ist eine exzellente Autorin und preisgekrönte Dichterin und ich freue mich sehr, dass nun beim renommierten Verlag Ignatius Press ihr jüngstes Buch erschienen ist: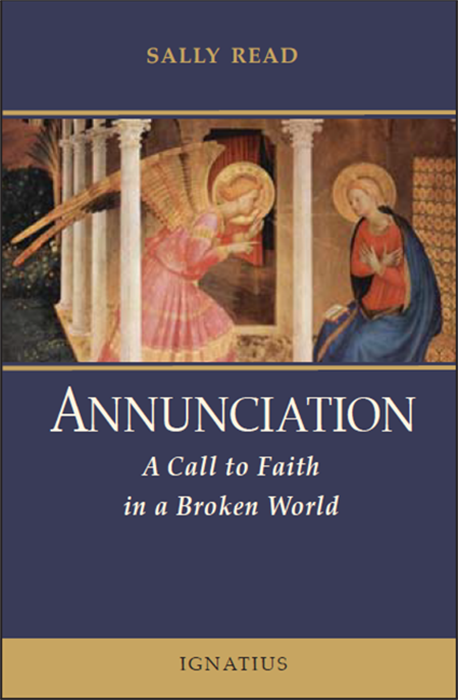 >>Sally Read converted from atheism to Catholicism when her daughter, Flo, was only four years old, but it did not take long for the child to become aware that many friends and relatives did not share her mother's newfound faith. This consciousness of "two worlds" led to a great many doubts in Flo, and some rebellion. Two nights before her First Communion she suddenly questioned whether she should receive the Eucharist.
Sensing the precarious nature of faith in an overwhelmingly secular world, Read began writing down the compelling reasons for holding on to both God and Church. Taking the Annunciation as her template, she explored common experiences of the spiritual life as she meditated on each part of the story recorded in the Gospel of Luke.
Drawing on Scripture, the saints, and the lives of people she has known personally or professionally as a nurse, Read shows how God is with us always—even in suffering, spiritual dryness, and depression. Although inspired by a mother's loving response to a daughter, this book will speak to any believer engaged in the bliss and the bewilderment of a relationship with God.<<